Meet Our Team
Passion & energy in motion
Click on a name below to learn more!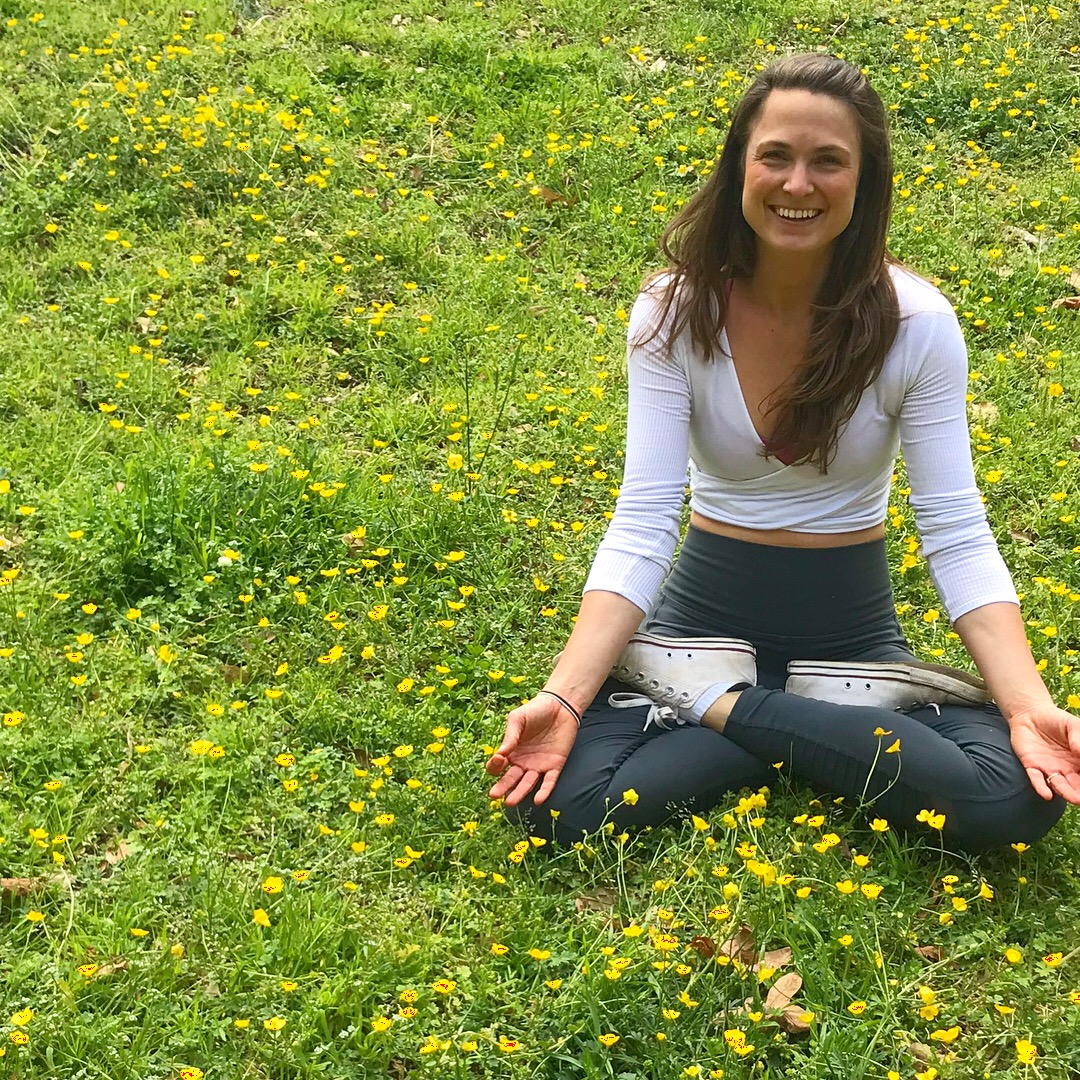 Katelin Ryan
Studio Manager, E-RYT 200
Katelin received her 200 Hour Yoga Teacher Training Certification from the Wilmington Yoga Center in Wilmington, NC in 2016. Katelin found yoga at a time when she felt lost, and she immediately felt that she had found what she was looking for all along. Her love of spirituality, wellness, and community all came together with the practice she found, and she has found peace in Yoga's deeply healing and empowering effects. With roots in Kunga Yoga, an open mind/body style with an emphasis on service; Katelin's classes are strong, encouraging, and centered. Her teachers include Keegan White 500-ERYT, Jessica Bichler 500-ERYT, and Kristin Cooper 500-ERYT. Focused in Vinyasa, Power, and Fundamental Flow, Katelin offers a wide range of teachings welcoming all levels of ability. She offers modifications, strong alignment cues and attention to breath in every class. Katelin is happy, warm, welcoming, and loving. She thrives on sharing her knowledge and love of yoga with every student that comes to the classroom and aims to guide them to connect to a deeper sense of self. She knows there isn't any feeling quite like that of strength and contentment in one own's skin and feels confident that yoga can bring that to all of her students.
Kimmy Profitko
Assistant Studio Manager, E-RYT 200, YACEP
Kimmy is a 200-ERYT, YACEP and working to complete her 300-hour training. Kimmy loves working with athletes and has worked with several athletes in various sports. She is completing her 300-hour training with a focus on yoga for athletes. An athlete most of her life, she finds a connection to the dedication to a specific sport but understands the need for yoga in an athlete's life to keep their body in peak performance. She has been introduced and practiced many styles of yoga including Ashtanga, Vinyasa, Hatha, Jivamukti, Iyengar, Bikram, Yin, and Restorative. Kimmy also has two undergraduate degrees in Geology and Biology from the College of Charleston and is currently earning her masters from NC State in Geospatial Information Sciences in Technology.
In her classes, you will learn alignment and anatomy while moving with the breath with a smile no matter what level you are. It is important to not become dedicated to one frame of mind. It is important to have a balance of mind, body, and breath but what does this mean. Understanding that when we move, that movement is initialized by the mind which is empowered by the breath. To take this further, there is a balance of how we find this connection. Yoga is not about creating shapes to look trendy but the benefit of the posture. Yoga isn't about touching your toes but maintaining the elasticity while maintaining the strength to hold or obtain. There is a trend between being strong but not flexible, flexible but not strong. In order to keep the body healthy, there needs to be a balance of the two and that is where the challenge lies no matter your level.
Jennifer
Instructor, RYT 200
Jennifer discovered the benefits of a consistent yoga practice just a few years ago. Yoga provided a sense of calm to balance her role as a medical sales and marketing manager. She continues to feel the life-changing effects--better sleep, less anxiety, a clearer lens to handle any challenge that life throws her way. She feels stronger both inside and out. Yoga has also rekindled her love of movement, one that developed at an early age. In her teens, Jennifer stayed active through competitive dance, cheerleading, acrobatics, softball, and in college as a member of the University of North Carolina dance team. Her first part-time job was actually as a dance instructor. Though she enjoys getting the body moving through the physical practice of yoga (asana), yoga is not a sport. She values the grounding effects of pranayama and meditation, the ability for physical postures to be modified and made-accessible to everyone, and the healing power to move scar tissue throughout (be it from physical injury or emotional scars).
Shannon Woods
Instructor, RYT 200
Shannon was drawn to yoga after the birth of her third daughter and quickly realized that her practice made her shine brighter in all areas of her life. The mind, body connection had a profound effect on managing daily stress while creating a beautiful awareness of life on and off the mat. Shannon knew she could not live without her practice and was inspired to share this gift of yoga with others. With the encouragement of her family, she immersed herself in teacher training in 2012 at the Wilmington Yoga Center.
Shannon is a certified Kunga, E-RYT 200 yoga teacher, which focuses on yoga as service and helping one another, as we are all connected. As a teacher her intention is to offer a fun vinyasa flow class that will inspire personal empowerment and guide students to grow in their practice. Shannon has so much gratitude for both her teachers and students whom she continuously learns from on this lifelong journey.
Connor
Instructor, RYT 200
The first time Connor did yoga, he arrived begrudgingly to his mat. As an avid runner, Connor wasn't sure yoga was for him. After his first hot yoga class, he realized just how wrong he was. Connor was instantly hooked on how yoga made him feel calmer and physically stronger. In Connor's classes, expect to sweat a lot through an energetic vinyasa incorporating strength, balance and breath.
When Connor is not practicing and teaching yoga, you can find him spending time with his wife Jen, biking the American Tobacco Trail, exploring Durham breweries, or having a five-hour Netflix binge.
Chris Brown
Karma Yogi
Chris helps keep things fresh & together in the studio. You might meet him at the front desk assisting with check in on the weekends or practicing any time of the week. Chris began as a "karma" yogi (work exchange) but quickly became an integral part of the team. Prior to moving to Raleigh, Chris practiced and taught aerial yoga in Charlotte NC.
Brian Theissen
Operations Manager
Operations Manager. There is no task too big or small for Brian. Have you ever noticed how clean the studio is every visit? Brian manages & coordinates all tasks, keeping everything in great order, from the floors to the sound & computer systems.
Jill Jordan
Founder, teacher, E-RYT 200
Jill found her way to the mat seeking balance in the midst of raising a family and a busy real estate career. As the yoga began, there was a gradual reorganizing of heart, mind and body as the desire to understand the science of yoga grew. With a passion for heated yoga & community it was clear that the suburbs were in need of place to move, breath and connect. After years of faithful commuting to area studios and jokes with fellow yogis about the long and stressful drive to yoga, it was clearly time to build a yoga community closer to home.
An athletic lifestyle that invariable included injuries fueled Jill's desire to move more consciously. Jill loves that regardless of age or athletic ability, yoga and infrared heat have healing properties. Many students with injuries and past surgeries find that heat can be an important part of their rehabilitation and facilitate greater mobility, reduction of pain and a general feeling of well being. Creating a safe space to feel better in your body, cultivate physical awareness and make meaningful connections is what Element is all about. Jill believes that yoga is for every body and encourages all students to move at their own pace and pay attention to their bodies.